Before I begin, I want to thank you all for your thoughts and prayers for my recovery following back surgery. While I am in the early stages of recovery from the surgery and fusion, I am happy to report that my surgeon was able to get a spacer in between two vertebrae that were bone on bone, with one protruding fairly significantly and hitting my spinal cord. That contributed to a lot of my daily pain and made it very hard to stand. To have that be fixed so that I can actually stand without massive amounts of electric, stabbing, shooting, numbing pain is a blessing for which I am tremendously grateful. The back pain is more than sufficient for the day, which is why this will be brief. Thanks again, and many thanks to dear KenoshaMarge for her amazing posts in my stead. She's a wonder!
And now to the topic at hand, a single verb translation and how powerful that can be.
I think I may have mentioned  before, probably ad nauseum, that I love languages. Greek and Latin comprised my minor while in college. It was fascinating to see just how much of our current language was comprised of Greek and Latin words.
The way I studied Greek was largely by reading the Gospel of John in its original language. There were a couple of Greek guys in my first year of Greek and learning how very different the same word was translated into now as opposed to the time of Jesus was fascinating. And often comical, I might add, like when the guys forgot to do their homework and tried to wing it using modern Greek.
But one language I did not study in seminary as some of my Presbyterian and Methodist classmates were required to do was Hebrew. I always wanted to learn it, and had always had a deep fascination with Judaism as the basis, as the religion, of Jesus. But I wanted to be able to study it in a more in depth fashion than cramming an entire semester into onw month. Unfortunately, that meant I never did it at all as life got in the way after that.
So I am grateful to be a member of the International Fellowship of Christians and Jews (IFCJ), and to receive devotionals from its President, Yael Eckstein, the daughter of the rabbi who founded the organization, Yechiel Eckstein, who died suddenly of a heart attack over a year ago.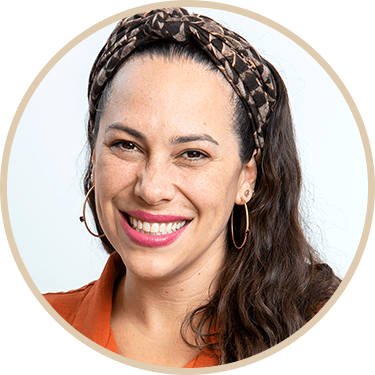 Anyway, recently Yael Eckstein had a devotional that really struck me because it hinged on the translation of one verb tense of a Hebrew word. That word is heyeh, and it is a command to the people, though it isn't usually translated as such.
But I am getting ahead of the story. Yael's devotional that day was generally about acts of charity:
My husband and I bring our children with us once or twice a month to help distribute aid to needy Jews around Israel. In addition, we have multiple tzedakah (charity) boxes placed around our home in order to encourage giving regularly and spontaneously. We also place money in our tzedakah box before lighting Shabbat candles on Friday evening. On Shabbat, we invite anyone without a place to eat to come share a meal in our home with our family.

My intention is to teach my children to give in the fullest sense — to give their money, their time, their attention, and their empathy. I don't want them only to give as an act that they do. I want them to identify as givers. I want them to see charity and help for the needy as who they are.

'You Shall Be a Blessing'

We see the importance of identifying with blessing others right at the beginning of this week's Torah portion: "I will make you into a great nation, and I will bless you; I will make your name great, and you will be a blessing." (Gen. 12:2)

The last phrase in this verse — "and you will be a blessing" — has a nuance in the Hebrew that is missed in translation. The Hebrew for "you will be" in this verse is heyeh. Every other time that this word appears in the Bible, it is a command. In other words, heyeh doesn't really mean "you will be." It means "you shall be." The Hebrew for "you will be" is ve'hayita, not the word used in our verse. […] (Click here to read the rest.)
Think of the power of that – you SHALL BE a blessing to others. Meaning, you shall give of your time, your table, your talents, your care, your support, and your love.
Isn't that an incredible way of seeing how you can be, shall be, in the world? It's a different way of thinking about how one can be charitable or teach one's children to be so. And just think of the impact of being around someone who is a blessing to us in our time of need, whatever that might be, great or small?
As someone who was exceedingly reliant on others recently, and still very much for weeks to come, I can tell you it is a  blessing. While many of the nurses and aides were doing their jobs, it's how they went about their jobs, like one aide who blessed me with an incredible story of love and charity.
You just never know when or how you can be a blessing to someone, but oh, what a gift to be given that opportunity…
That's it for me this weekend, dear friends. Thanks again for blessing me with prayers and good thoughts. I appreciate it.
Feel free to discuss whatever. This is the Weekend Open Thread.