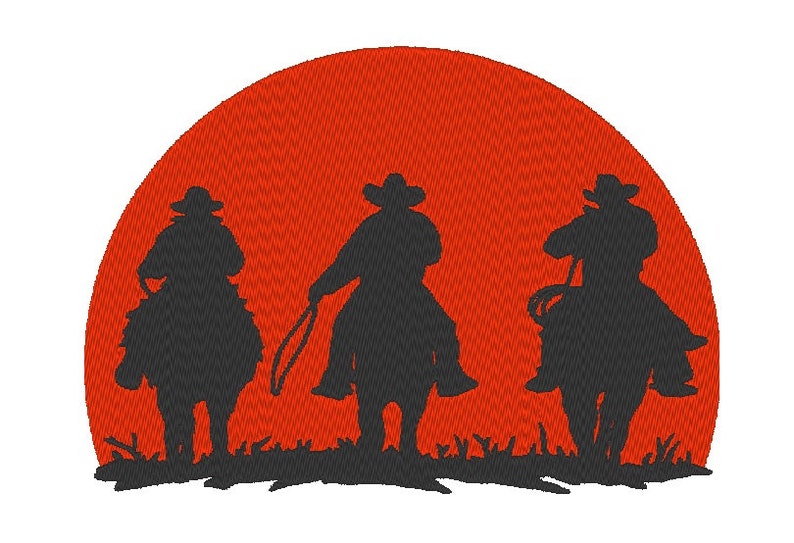 It's Thursday so it's time for some news and opinion articles that I found while I was out wandering. I found some of them thought-provoking and some just interesting. I hope you'll think so too.
There are the usual cartoons and quotes. For me a day without them is just sad.
Today's quotes are from Mark R. Levin.
By Clifford C. Nichols
Rarely do the generation experiencing the actual events and decisions that lead to their nation's demise fully appreciate the enormity of their oversight until sometime after their culture's destruction has been rendered incurable. Largely, it is not due so much to their negligence as it is to most of them being too preoccupied with simply living and making a living.
Perhaps that would explain why, in just the first four months of 2021, the Supreme Court issued four decisions — or, perhaps better viewed as non-decisions — that should have caused all legitimately patriotic Americans to be alarmed and called to action…but did not seem to.
Only a few weeks ago, without offering any substantive explanation, the Court summarily refused to even look at — much less seriously consider — any of the evidence of the 2020 election irregularities offered by attorney Sidney Powell and others. Evidently, the Supreme Court of the United States of America was not interested in doing what it could — and should — to let America know decisively whether or not its presidential election had been shamelessly stolen by those now in power.
Why would they not do this?
Perhaps the answer is best revealed by the fact that, at the same time, the Court was also apparently too busy to halt a New York prosecutor from obtaining former president Trump's tax returns. The practical effect was for SCOTUS to give that prosecutor an assist with his unconstitutional effort to search for any crime that might make President Trump's ouster from office permanent.
https://www.americanthinker.com/blog/2021/04/supreme_courts_failures_are_putting_america_on_a_path_to_tyranny.html
"Utopianism substitutes glorious predictions and unachievable promises for knowledge, science, and reason, while laying claim to them all." ~ Mark R. Levin
The grand jury is investigating 'possible failures in following school-related safety laws and mismanaging funds solicited for school safety initiatives'
By Phil Shiver
The superintendent of the Florida school district where 17 students and staff were killed during a 2018 mass shooting at Marjory Stoneman Douglas High School in Parkland, Florida, has been arrested for allegedly lying to a grand jury investigating events surrounding the massacre.
Broward County Public Schools Superintendent Robert Runcie, 51, was detained by agents with the Florida Department of Law Enforcement Wednesday morning, according to a news release issued by the department. The school board's general counsel, Barbara Myrick, 72, was also arrested.
https://www.theblaze.com/news/parkland-superintendent-charged-with-perjury
"Equality, as understood by the American Founders, is the natural right of every individual to live freely under self-government, to acquire and retain the property he creates through his own labor, and to be treated impartially before a just law." ~ Mark R. Levin
The human blood of the revolution.
By Kevin McCullough
Following the recent shooting deaths of Daunte Wright and Adam Toledo, the disproportionate loudmouths in Congress, commonly referred to as "the Squad" repeated their oft-stated absurdity that police are killing unarmed black men and that America would be better off without them.
It's important to note that none of them offered to give up their own police protections made available to them at the Capitol.
The woke mobs on social media immediately began to echo their calls anew as well. Within seconds "justice for Wright/Toledo" began to flood uninformed purveyors on Twitter and Instagram.
The newer messaging phenomenon in the era of critical race theory garbage is that modern police organizations are an extension of southern plantation legacies where former slaves were hunted down.
https://www.frontpagemag.com/fpm/2021/04/why-tlaib-pressley-ocasio-cortez-will-get-more-kevin-mccullough/
"Political utopianism1 is tyranny disguised as a desirable, workable, and even paradisiacal governing ideology." ~ Mark R. Levin
By Thomas Lifson
The Coca-Cola Company seems to be learning the hard way that signing up for the racialist agenda of the left has a downside. Bradley Gayton, senior vice president and general counsel of the Coca-Cola Company until yesterday, generated a firestorm with the release of this January 28, 2021 letter instructing the law firms that perform legal services for it to
commit that at least 30% of each of billed associate and partner time will be from diverse attorneys, and of such amounts at least half will be from Black attorneys.
The letter helpfully defined Persons of Diversity (PODs) as
American Indian or Alaska Native, Asian, Black, Women, Hispanic/Latinx, LGBTQ+, Native Hawaiian or Other Pacific Islander and Persons with Disabilities[.]
Many questioned the legality of such an order, given that anti-discrimination law forbids eliminating people from work based solely on race.
That was followed by another P.R. disaster in February, when it was revealed that mandatory diversity training at Coke instructed employees to "try to be less white."
Then, after Georgia passed an election integrity law that Democrats opposed, Coke's British CEO criticized it:
The Coca-Cola Company does not support this legislation, as it makes it harder for people to vote, not easier.
But the company now apparently has decided to ease away from the racialist agenda by accepting the "resignation" of Gayton and paying him off to the tune of many millions of dollars to go away quietly.
https://www.americanthinker.com/blog/2021/04/cocacolas_general_counsel_who_demanded_its_law_firms_have_at_least_30_of_billable_hours_performed_by_diverse_lawyers_leaves_his_job.html
"Moreover, equality should not be confused with perfection, for man is also imperfect, making his application of equality, even in the most just society, imperfect." ~ Mark R. Levin
By John Kass
Watching the horrific video of George Floyd dying under the knee of former Minneapolis police Officer Derek Chauvin, even before charges were filed last year, I called it the way I saw it: Murder.
I'm often accused of being pro-police to a fault. But for me the video was enough. Just as with the Laquan McDonald case in Chicago — the Black teenager shot 16 times by a white cop — it was the video.
But I wasn't in that Minneapolis courtroom for the Chauvin trial. The jurors were in the courtroom. They made their decision on Tuesday: Guilty on all three counts of murder and manslaughter.
The jury did its job. That's what juries are supposed to do — examine all the evidence, deliberate and review the facts in the cool light of reason, not in the passion of the moment. The justice system is not the media trolling for clicks or politicians playing one political tribe against the other. There was plenty of gasoline poured on this case during the past year with Floyd protests in cities and with some becoming violent outbreaks of destruction and looting.
Now that Chauvin has been proven guilty in court, will there be peace in the streets?
I'd like to believe that, but …
For one thing, the activist left, the anti-police left, has great leverage now over Democratic mayors and the Democratic Party. It would be illogical to think they'd eagerly let that power go.
http://www.jewishworldreview.com/0421/kass042221.php3
"We are not a nation of immigrants. We are a nation of citizens. I am sick and tired of the American citizen being demeaned and treated as a second-class citizen while anybody who crosses the border is treated as the most virtuous human being on the face of the earth." ~ Mark R. Levin
Thought for the day:
"The essence of America—that which really unites us—is not ethnicity, or nationality, or religion. It is an idea—and what an idea it is: that you can come from humble circumstances and do great things." ~ Condoleezza Rice
I wish you good health, a good day, good friends and good books.
🧵 This Is An Open Thread 🧵