In essence, that is what is happening after the media began its hatchet job against the Good Doctor. The fact-challenged article in Politico began the push back against the attempts of the media to distort Carson's record, but it has also begun an avalanche of information the media attempted to conceal about Obama.
For instance, take this fantastic response from actor James Woods via Twitter as reported by BizPacReview: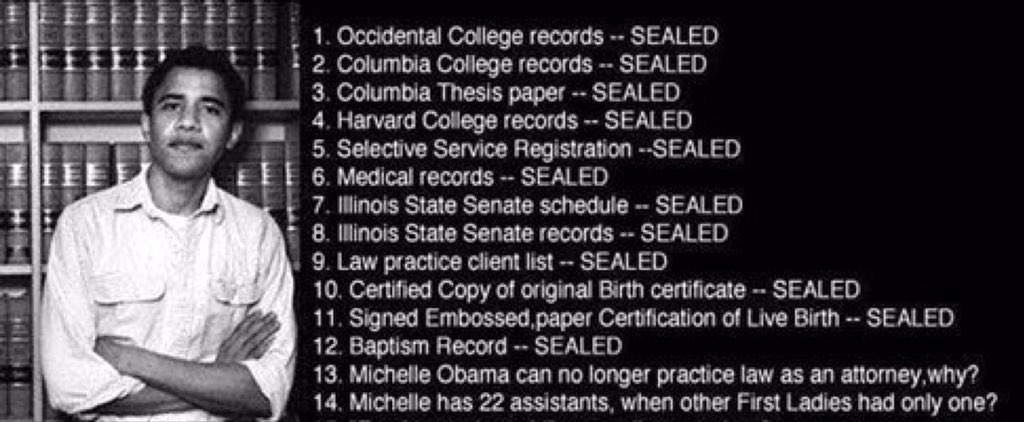 Honestly, I could leave it at that. The media failed so completely an utterly, and intentionally so, it seems, to protect Obama from the most basic of vetting. What they are doing to Carson is worse, though, since they are just making crap up about him and publishing it as if it is so. That is what Politico did, and what it had to admit it did.
So, how about some REAL differences between Dr. Carson and President Obama? Fortunately, Louder With Crowder has some comparisons (h/t Facebook friend). Here are a couple of them:
[…] Early Years and Academics

Ben Carson has admitted to being a punk in school. Born in Detroit and raised by a single mother, Carson lived through what many would call the "black experience." But his mother wouldn't let Ben become a statistic. She forced him to read and not watch TV. When Ben was 14, he made a turnaround which he has credited to his faith and good decisions. He cleaned up his act, got great grades and "had the highest S.A.T. in 20 years Detroit had seen." His stellar academic record is what prompted the West Point's informal "offer" which he didn't accept. Yeah, that's the "controversy." No, really. That's the entire controversy. Ben Carson applied to and was accepted at Yale. The only school to which he applied, by the way.

Barack Obama was raised by his white mother in Hawaii. He moved around, including some time spent in Indonesia. He was accepted to Occidental College after high school. His grades are unknown, his SAT score is unknown but from all relevant accounts, was likely below average. So for most information, we just have to take Obama's word for it. Lucky for us, Obama admits to being a "loafer" who "abused drugs" which isn't exactly how premier students at either Columbia and Harvard describe themselves…
In other words, James Woods had it right – much of what we SHOULD be able to know about President Obama is sealed, even when he was just a candidate. That alone is telling is all get out.
Well, then, how about some of their achievements? Crowder continues:
[…] Awards

Ben Carson (this is a partial list. Full list on his Facebook Page)

Received the Presidential Medal of Freedom in 2008
Named one of "America's Best Leaders" by US News & World Reports in 2008
Received the Jefferson Award in 2000 for "Greatest Public Service Benefiting the Disadvantaged"
Awarded the Healthcare Humanitarian Award in 2004 because he has "enhanced the quality of human lives and has influenced the course of history through ongoing contributions to healthcare and medicine."
Named by CNN and TIME Magazine as one of the nation's 20 foremost physicians and scientists in 2001
Recipient of the 2006 Spingarn Medal which is the highest honor bestowed by the NAACP.
Awarded 60 honorary doctorate degrees and dozens of national merit citations.
Authored over 100 neurosurgical publications
Author of 6 books
ToyStory ooooooh

Barack Obama (For the full list see Wikipedia)

Freedom of the City of Cape Town (jointly with Michelle Obama)
2009 Nobel Peace Prize
Best Spoken Word Album Grammy Awards for abridged audiobook versions of Dreams from My Father in February 2006 and for The Audacity of Hope in February 2008
2011 Transparency Award jointly offered by OMB Watch, the National Security Archive, the Project on Government Oversight, the Reporters' Committee for Freedom of the Press and OpenTheGovernment.org[9][10] […] (Click here to read the rest.)
The last one for Obama is just laughable for a host of reasons, not the least of which is the Obama White House is the LEAST transparent of administrations according to this article in the WSJ. And get this – the award was presented BEHIND CLOSED DOORS. I reckon all those reporters and organizations missed the irony in that…
And that is just the tip of the iceberg of what the media tried to keep hidden about Barack Obama.
But the push back hasn't just been on how the media failed miserably to expose Obama's REAL issues, but against Clinton, too. Branco from Legal Insurrection nails it:
How perfect is that? Branco sums up the incredible hypocrisy well.
Still, Dr. Carson is getting the last laugh. After the ad hominem attacks on Carson and false stories, Carson is laughing all the way to the bank, as this Daily Caller article highlights:
Republican presidential candidate Ben Carson pulled in $3.5 million in campaign donations this week after furiously fighting off media reports Friday that he lied about his childhood and admission into West Point.

The $3.5 million was accompanied by 100,000 new followers on Facebook.

"What I have always said about the media is being proven for everyone to see," Carson said in a Facebook post. "But I have news for them. This week alone we raised $3,500,000.00 from almost 70,000 donations. Just here on Facebook we have gained over 100,000 new followers this week." […] (Click here to read the rest.)
Whether Dr. Carson is right for the Presidency or not, you gotta love that he is coming out ahead after the attempted character assassination by the media. And you gotta love that the media's continues hypocrisy and bias is being exposed at every turn. Serves them right, doesn't it?
That's what I think. How about you? This is an Open Thread.
Tags: Dr. Ben Carson, James Woods, Politico, President Barack Obama