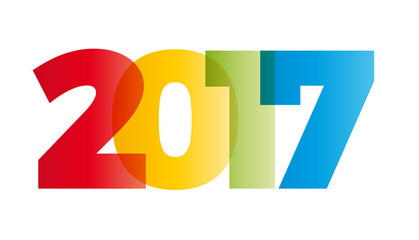 So here we are. It is January 2, 2017 and the holidays are finally behind us.
I confess that by the time New Year's Day rolls around I am thoroughly tired of Holidays. I long for a return to "normalcy" or what passes for normalcy in the world anymore.
New Year's Resolutions are  made and will likely be broken in the next week or two. We all have such good intentions – and you know what they say about good intentions:
The top 3 resolutions, from what I read are:
1) Lose weight
2) Exercise more
3) drink more water
I expected the first 2 resolutions, they are a given every year, but confess I was surprised by number 3.
With millions of bottles of water sold, and the hysteria about those evil plastic bottles I thought everyone was drinking lots of water. Constantly. I know I do.
 I did use a filter pitcher for a long time but found that when I had a case of water bottles handy I drank more water. So the pitcher is in the back of the cupboard and I empty my bottles of water into a big red container I keep on a stand between the kitchen and dining room and I am drinking a lot more water. I recycle the plastic bottles, always, so I don't see the harm.
I'm sure that some rabid environmentalists do see harm but I don't care what rabid anything thinks. To my way of thinking the very act of being rabid leaves the ability to think  rationally far behind.
With the election finally over I wish I could think that politics wouldn't be an all consuming topic in 2017. I wish it but I don't believe it. Because the left will complain about the right and the right will complain about the left and the fighting, name-calling and dishonesty will continue.
And God help us all there are some pinheads already talking about 2020 before Trump is even sworn in.
From the Democrats:
And on the right there is the die-hard #NeverTrump people, some of whom are members of the Cruz Cult who cannot let go of the primary let alone the general election. Their hate is a sad thing to see. They don't see it in themselves although they are quick to point out the irrationality from the left. No to them no everyone else is a hater and a liar and only they and Ted Cruz are pure. So they are cheering themselves on with cries of Cruz 2020.
Don't get me wrong, I like Ted Cruz. I voted for him. It's just some of his crazy supporters I don't like. Did I mention I don't like rabid?
Meanwhile on the left they continue to mourn their loss of the election and their chance to put another Clinton into the Oval Office. According to them all would have been well if the evil Russians hadn't hacked the voting machines and given Trump all of Hillary's votes. Such insanity and ignorance has become a part of their DNA.
They also mourn the exit of Obama from the White House. Both he, and they seem to believe that he could have easily won a third term if he would have been allowed to run.
Because with the world in flames and our economy stalled so many voters would have voted for more of the same. I suspect that even Obama couldn't have turned out a massive black votes. Too many of the black population is busily burning down their own neighborhoods.
We could hope that in 2017 the MSM would see the error of their ways and seek to recapture some of the credibility they've lost during the past 20 years and more.
From what I've seen so far that isn't going to happen. They are doubling down, spouting lies and distortions, attacking the American voters that don't agree with the liberal agenda and absolutely making themselves less relevant to a significant portion of the country.
One thing we can be sure of, Donald Trump's "Honeymoon" with the media is all ready over and he hasn't been sworn in yet.
We will finally get Pontius Obama out of the Oval Office – only time will tell if the people have elected something better. It seems like there couldn't be much worse but that's a sad bet to make.
Along with  the crazy MSM we will have to contend with the Hollywood Dimbeciles who simply cannot keep their big mouths and ignorant opinions to themselves. So many promised that they would leave the country if Trump won and yet here still are. Like politicians you cannot depend on them to keep their word. They are pathetic.
I expect that we will see the United Nations continue to be a bastion of incompetence, corruption and evil. It was a nice dream that has turned into a nightmare. I expect the GOP to make a big noise about doing something about the problems with and caused by the United Nations. I expect the noise to be all they accomplish.
It is amazing to me how one tiny little country can be the cause of so much hate. One people who ask only to be left in peace in the tiny little slice of the world that belongs to them – mandated by God by the way.
I am glad that the Holidays are over so that my favorite television programs will return to normal.
I never did make it all the way through one performance of A Christmas Carol with Patrick Stewart as Ebenezer Scrooge. I will always prefer Alistair Sims in that role.
I can listen to Christmas music all day long and never tire of it since there are so many wondrous songs to hear. But one more Frosty or Rudolph is more than I can bear.   I watch the Grinch on a DVD and watch it, not the atrocious movie starring Jim Carey, when I prefer.
I always watch It's A Wonderful Life at least once each season. But once is enough. I don't find Elf funny, or watchable and the whole subject is turning me into a Grinch.
 A surfeit is enough.