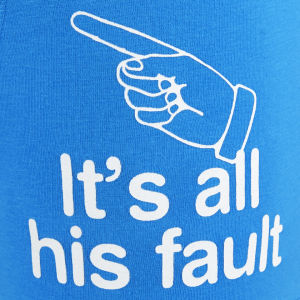 I thought once the elections were over, once Trump was in the White House the absolute mind-numbing obsession with him would ease. Silly me.
For the 22% or thereabouts of Americans who worship at the Trump shrine there is nothing he could do to lose their support. We know this because they said so, thereby proving once again that there is no cure for stupid.
I don't know, because I don't think anyone has taken a poll of them, but I suspect there is  an equal percentage who have a hate of Donald Trump that will not end. A percentage who never find anything he does right or good. People who blame every bad thing that happens on Trump.
That kind of rage is exhibited every day by the left who never forgive anyone for defeating one of their lefty Gods which includes the evil Hillary whom even they know is corrupt and incompetent.
They march, they protest, they whine and cry.  They seek their "safe space" at the very sound of his name. He must be impeached. What he can or will be impeached for they don't know or care. Most are woefully ignorant and painfully stupid. It's the "me" generation in full bloom. Blooming idiots.
Then there are those on the right who will never forgive this lying, cheating, ignorant blowhard for defeating their favored candidate. Usually, but not always they are Cruz supporters.
The activist arm of the Left-wing, AKA the media that worked day and night to help make Trump the candidate their Goddess, the frumpy Duchess of Chappaqua would face. After giving Trump billions in free media coverage they watched their plan crash and burn. Now media works day and night to make his presidency a failure.
Trump wasn't even sworn in before cries of "impeach"  were heard throughout lefty land. Crazy Maxine Waters says it on a daily basis then goes on television to say she never said impeach. And she calls Trump a liar.
  Maxine Waters: 'I Have Not Called for Impeachment…' 


Rep. Maxine Waters (D-CA) isn't just using alternative facts, she's living in an alternative reality! Even MSNBC admitted they had caught her in a lie on national television. She said, "I have not called for impeachment." But they pointed to her tweet she had sent out just hours earlier:

  ✔

@MaxineWaters

The President is a liar, his actions are contemptible, & I'm going to fight everyday until he's impeached. 
Being a cartoon addict as I am I find even some of the cartoonists on the right are still #NeverTrump and do not miss a chance to skewer him. Since they showed the same willingness to skewer Obama I am not upset by them. It is the lefty cartoonists that seldom, if ever did any skewering of Obama I find hypocrites. They are as despicable as the media types  who pretend to cover the "news."
Joe Heller of the Green Bay Gazette was never a Trump fan. He still isn't. But I think his cartoons are fair. I love the one below since it expresses what many of us are feeling about Trump's presidency. It is certainly an honest assessment IMO.
The one below however, I find petty and dishonest. An attack on Trump, and the now equally hated Ivanka, that misses the mark but will keep the Trump hating public happy.
Funny how they only see nepotism now when all the favors and perks allotted to Chelsea were seldom mentioned, or only mentioned in a fawning way.
The cartoonist below is the master at Trump hit jobs. His bias is constant and often, all too often dishonest. A good cartoon must by necessity contain some truth. This one at least has a smidgen of truth. Trump's admiration for strong men.
Did Trump call Erdogan and congratulate him on his win? Yes. Is there any sign that he has a crush on Erdogan? I don't think so. But Trump has time and again shown admiration for strong men and thus he opened the door for this kind of cartoon.
Having never liked or supported Trump I often find myself in the strange position of defending him. Mostly because so many of the complaints, lies or distortions are so over the top that any fair-minded/honest individual must speak out.
Once you speak out you are called names – not from the left, because I don't go to left-wing blogs and comment. I sometimes read what they have to say in an never-ending attempt to understand how anyone can get their head that far up their backside and still use their keyboard. But comment? Engage in conversation with them? Not possible.
Image my dismay when I found that many of the #NeverTrumpers react in the same way. Their outrage meter is all the way to the top and never a day does by that they aren't outraged anew at something Trump said about Cruz or his family a year ago. Cruz has moved on like rational people do. Many of his followers don't seem to do be able to do that.
The hypocrisy of the politicians is, as always, ongoing. The image below is simply a fact. The hypocrisy of Bill Clinton, who disgraced his office and the Oval Office calling someone unfit is simply staggering.
Obama's lies, distortions and actions are the very epitome of someone who was and is unfit for the highest office in the land. Yet he too calls Trump unfit while if not actively, knowingly allowed government to be used against a candidate in the opposition party in order to help the corrupt candidate from his own party.
Hypocrisy doesn't seem like a strong enough word for the four scoundrels picture above.
I came not to praise the Donald. I don't even like the man. I do think, I do believe, that honesty about any one, even the miscreants we elect to office is a necessity it we are not to become as bad as they.
Therefore  I refuse to join in the lynch party every time our ignorant, ignorant not stupid, president opens his hyperbolic yap. I've neither the time nor the energy.
We have only so much ammunition to fire before it becomes just background noise. Why not save it for the big stuff? Why waste it on images of Melania reminding Trump to put his hand over his heart? Double points for claiming that Trump doesn't have a heart.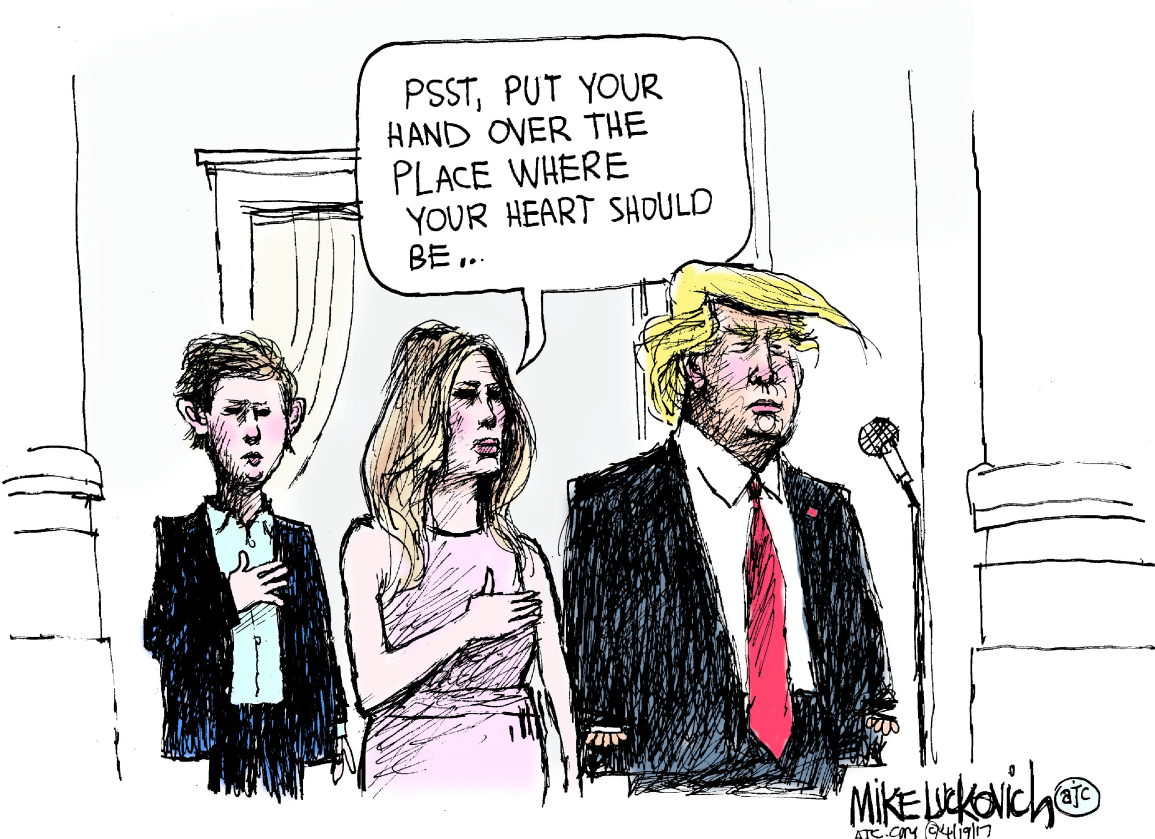 The whiners are convincing the 22% they voted for the right man.