From the moment we are born until we are old and gray our lives are made up of billions of moments.
Most moments are the day to day things we take for granted. The tedious moments about which we complain – until disaster strikes. Then what wouldn't we give to have those tedious moments back.
There are some moments that define who we are or what we will become. There are sad moments and funny moments that can still make us laugh or cry many years later.
 I must have been about 6 years old when the moment came that was what I remember as my first defining life lesson.  I can complain about my family and call them names but you can't.
I learned that when I was about 6 years old and a bully of 8 decided to thump my little brother. I thumped him from time to time but no one else was allowed.
I attacked that bully with flying fists and got the living crap kicked out of me. Fortunately little brother ran for help and I was rescued before all my teeth were knocked out. One black eye, one lost tooth, it was loose anyway, and one moment when I learned something I still know – family is family.
When I was a kid we moved. A lot. My dad was in the army until I was 12 and in that
time I attended 16 different schools.
I had to leave friends so many times that there came a point when I didn't want to make new ones. Leaving them hurt too much.
Fortunately for me by then the love of books instilled in me by my beloved Grandmother was in full bloom. The moment came when I knew that so long as my books came with me I would never be alone. These were friends I could take with me wherever I went.
I remember the moments when I laughed at my friends who were in a tizzy over turning 40. Turning 40 didn't phase me.
Then I turned 50 and it hit me that I was now 1/2 of 100 years old.  It seemed impossible.  I was not ready to be 1/2 of one hundred.   My friends who had panicked at 40 now got the last laugh. They were over it. I was just starting.
It only lasted a short time and then I realized how grateful I should have been just to reach 50. My mother had died at 45 so I had been gifted with 5 more years than she. A very silly moment in my life.
It is said that we don't remember days, we remember moments. Sometimes we remember both. I remember the day and the moment when I realized that I was no longer middle-aged.
On my 60th birthday it suddenly occurred to me that I wasn't middle-aged anymore. Not unless I thought I would live to be 120 years old. I had passed middle-age and was headed smack into old age.
Oh well such is life. And it takes life to get to old age. Dead doesn't grow older. I thanked my lucky stars because I had now been gifted with 15 years more than my Mom. I had lived 44 years without my little brother and 16 years without my daughter.  I only wished my lucky stars had allowed me to have them around longer. I missed the 3 of them when I was 60 and I still miss them now that I'm 73. Some things don't change.
I'm not sure when the moment came when I realized that politics would be an enduring issue in my life. Perhaps because it wasn't one but many moments that lead to the realization that politics defines our life. For good or bad what they do affects us all. In that moment or those moments I knew I had to keep an eye on the politicians because too few people did. Most people simply chose their team and vote that way until they die.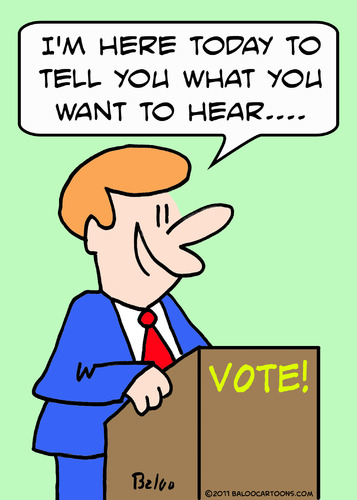 That didn't work for me. Team players are for games not politics. We are talking about people, even the good ones, that lie for a living. They tell us the lies we want to hear and in that moment they receive the accolade they want and need, our vote.
I took me many years and many moments to realize that most people honestly do loathe congress and yet re-elect their congress person because their congress critter isn't a crook or a fool like the rest of them.
I've never quite decided if people are lazy, or stupid, or deluded. And trust me, I've spent many moments thinking about it.
While it didn't take me many years or moments to realize that politicians should be kept on a short leash and scrutinized constantly it did take me a long time, half a lifetime of moments to realize that the "free press" in this country was neither free or actually a press. As in dispensers of news. As in honest purveyors of facts.
 "Our liberty depends on the freedom of the press, and that cannot be limited without being lost."—Thomas Jefferson (1786)
I suspect it took me so long to see because I believed what Jefferson said to Lafayette – "The only security of all is in a free press".
What happens when that "free" press becomes an advocate for the government it is supposed to scrutinize? What happens when it only does it adversarial job when one party is in power? Pravda on the Potomac?
I have no problem with "opinion" media. I have no problem so long as it's labeled as such. I have a big problem when newsies present their opinion as fact.
I  have a problem when they present rumor and innuendo as fact.
I have an enormous problem when they flat out lie. Refusing to report on something because it is detrimental to your preferred candidate or issue is also a lie. A lie of omission is still a lie.
The moments over the last few years when the media showed itself to be both duplicitous and biased caused me great distress.
Then there was the moment when I realized that either Donald Trump or Hillary Clinton would be the next President of the United States. A moment of disbelief.
Yet here are the moments when Donald Trump as POTUS  is fighting a twitter war against the media in general and CNN and MSNBC's Morning Morons – Joe and Mika.
There are no words for some moments. Moments when you wonder if this is all a dream and you will soon wake to reality. If so, I want to wake up now!
And in the meantime,