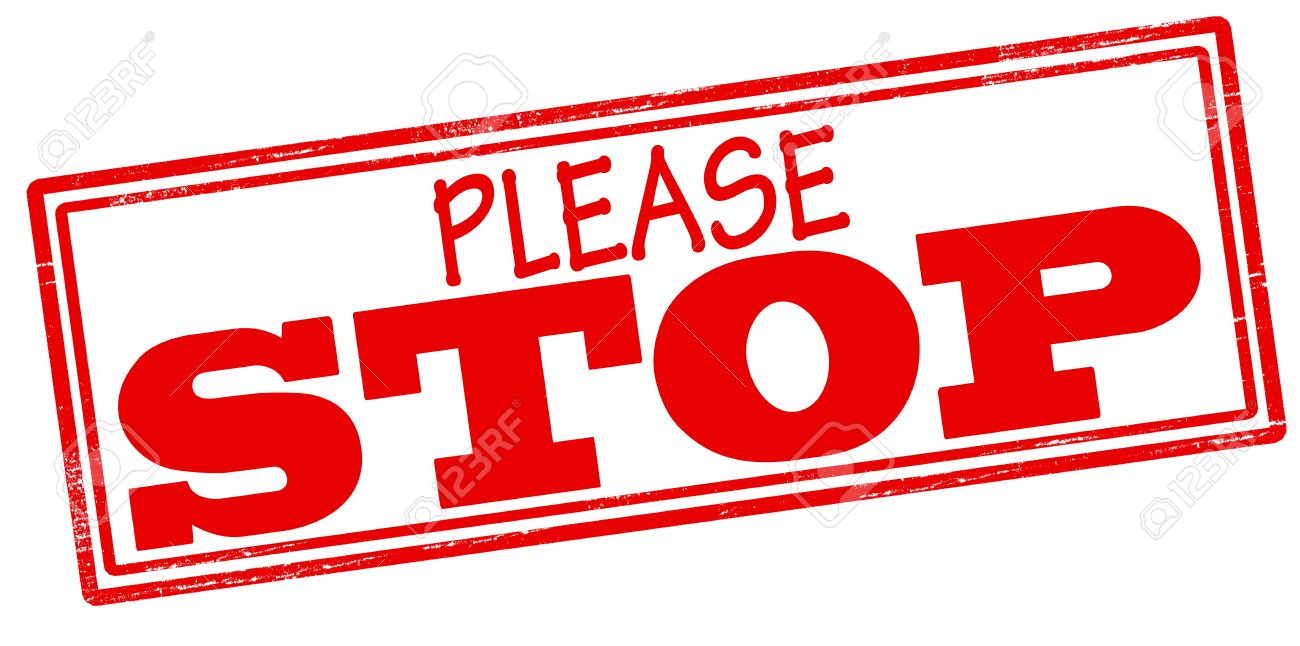 POTUS and MSM – please stop. There are serious issues to deal with and we don't have time for your playground fights. One of you has got to act like the adult. I'm looking at you Donald! 
I believe you are capable, in some small way, of acting better than they are. Both of you have giant egos but only one of you is the President of the United States. Act like it!
Media embarrassed themselves again yesterday with "fake news." I'm afraid to look to see what the response from the Twitter President will be.
MSM knows they are loathed and mistrusted so wouldn't you think they would try to regain some of their credibility? Instead like naughty children they continue to misbehave. Like naughty children they seek attention. Don't they know their job is to report the news not be the news? If not – why not?
FAKE NEWS: Media falsely claims Trump was SNUBBED by Polish First Lady, calls it a "PUBLIC REBUKE"
Except it wasn't a rebuke, the First Lady of Poland shook hands with FLOTUS and then shook hands with POTUS. It wasn't a snub and it wasn't a rebuke. It was fake news.
Most of the tweets claiming Trump was snubbed were bad enough but Chris Cillizza's reaction was award winning stupidity.
I quote:
" OHMYGODOHMYGODOHMYGODOHMYGODOHMYGODOHMYGODOHMYGODOH

MYGODOHMYGODOHMYGODOHMYGOD " ~ Chris Cillizza
When it comes to Twitter idiocy, that's a keeper. This is supposed to be a serious news person? I think not.
 Five Core Principles of Journalism


Truth and Accuracy
Independence
Fairness and Impartiality
Humanity
Accountability
See any of those 5 principles in the MSM lately? See many principles at all?
Can you name 3 principled people in MSM news?
Remember when CNN could say they were the "Most Trusted Name In News" and no one laughed?
Those that loathe Trump laugh when he says anything about fake news. Then the 
media proves him right.
Then he, foolishly, tweets something stupid and loses any ground he gained. Is it a race to see who is the biggest jackass?
It's as if Trump is unable to allow them to shoot themselves in the foot with out taking a potshot at his own foot.
Why not simply give them the opportunity to  dig themselves in so deep they'll never get out?  Does his massive ego not care about the end result so long as he gets to play nasty with the other infants?
I can't  pretend that I understand. I don't. I'm glad I don't. I believe if I understood either the media or Trump and their childish ongoing war I would be like them.  I refuse to sink that low.
It seems like only day before yesterday the big story was CNN threatening someone that made fun of them. Oh wait, it was the day before yesterday…
Here's David Harsanyi from the Federalist on this issue:
What CNN's Threat To Dox A Redditor Tells Us About The State Of Journalism
This story isn't really about online harassment or "HanA**holeSolo," the man who (might have) created a GIF of President Trump body-slamming a wrestler — which I feel the need to reiterate is fake violence — with a CNN logo imposed on his face. The story itself means little. This is about how places like CNN function these days. How they overreact to everything the president does. How many of today's newsrooms give some people a pass and destroy others.
In my opinion HanA**holeSolo and other of his ilk are cretins unworthy of mention. They have a right to do what they do and people with integrity and decency have a right to ignore them as much as possible. They are crying for attention. Just like POTUS and the MSM.
Trump busily tweets like a fool therefore media ridicules him with more fake news. You begin to think perhaps these people aren't nearly as smart as advertised.
CNN employees gleefully DEFEND horrendous #CNNBlackmail scandal
The message is perfectly clear: If this Reddit user issues any more offending posts, repeats his "ugly behavior" on the internet, or makes fun of CNN again, CNN will out his identity. Some have called this blackmail. Others have called it a threat. CNN calls it "journalism."

Does anyone at CNN recognize what they did was wrong?
It's a race to the bottom with far too many citizens cheering.
It's become like that old movie The War of the Roses. No one will give in. No one will stop. Ultimately, no one wins.

Where will it stop? Will it stop? Will this become the new normal in the USA?
We know the  old norm was that media turned into slobbering sycophants when a Democrat resides at 1600 Pennsylvania Avenue. We knew that the media would be perpetually at war with a Republican POTUS.
Trump and his antics have simply escalated the media war against the right.
That is what got Donald J. Trump elected.
One thing about the media I'm sure will continue is that the majority of the MSM will be drooling lackeys for the left and snarling hate-filled antagonists for the right. There will be little truth in what they write or say. They've lost the knack of it. They see no need for it.
They've forgotten or never learned the following:
Good journalism requires Verification before dissemination.

Journalists are often fooled because they want a story to be true. So are viewers/readers.

People are more inclined to retweet or like a false news report than to pay attention to any subsequent correction.

A journalist is only as good as his/her sources.

A good rule for journalists is if your mother tells you she loves you, check it out — This is a saying popularized by the folks at the City News Bureau.

People will forget who got it first, but they remember who got it wrong.
I know all that – why don't they? In spite of it all, or to spite them all…