I usually use cartoons to make commentary without many words. But lately I've run into some images that made me think. Very much like cartoons they are snarky, snotty and opinionated.
Some are funny. Some are not. But all will, if you think about them, make you use the little gray cells.
What can I say about the image below? Nothing if I'm smart.
I'm not an Al Gore fan and I wish I believed that his propaganda film wouldn't make him even more money that he's made from his "Global Warming" scam thus far.  I suspect he will make more money and the true believers will still worship at his feet. Cults are like that.
How about this? Does Oops cover it for the left? Or is it all a conspiracy by the GOP to bring down Debbie Wasserman Schultz in particular and the left in general?
Pshaw, as if the media was reporting on it anyway.
Snicker…
Okay, what's left to say?
And again, I snicker!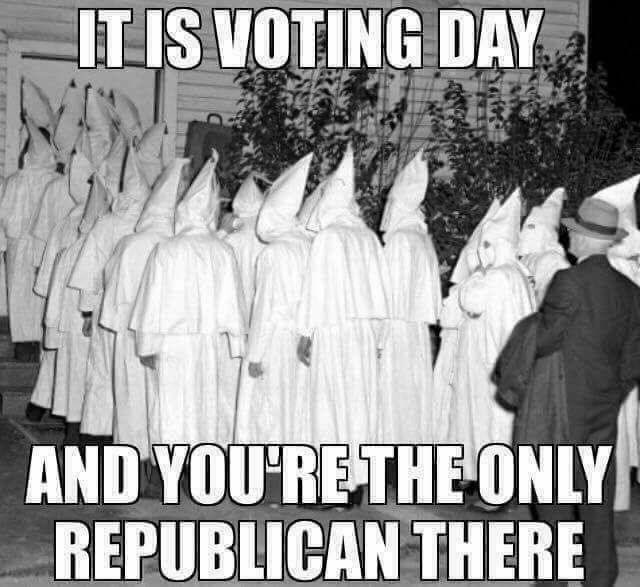 Is it fair to pick on Jim Acosta? Why yes, it is! That much stupid should be punished.
A new reason to whine.
Seems about right to me.
Oh that Bernie! What a guy! Mrs. Bernie too.
Ain't this the truth?
People who have fashion idiocy should not comment on other people's clothing. Aren't Ivanka and Melania lucky Michelle's designers will not work for them?
Well, well, looks like the fake news people are at it again. Stop it you buffoons! Quit making me stick up for Donald Trump. Just stop it!
Another example of the left and their do what we say not what we do crap. And that's a lot of crap they left laying around.
Just when you think that the people of this country cannot be stupid enough to elect someone to lead the country any worse than the thought of Hillary or Trump – imagine the horror of the image below.
Now there's a good idea I don't think it will catch on.
Another sad, but under reported truth.
Sing it Milton!
Sometimes you wonder how these people are able to get themselves up, dressed and seated at a computer to take their foolishness and post it on twitter or some other social media haven for nitwits.
Four pictures that are worth thousands of words. 
I'll drink to that!
What can you possibly say about this
that the chimps aren't saying?
Now it all begins to make some sense to me. Thank you Chuck Norris.
Well I never paid any attention to "Vogue" so I will have no problem paying no attention to "Vague" either.
Google – where search engines don't search, they define. And become 1984.
It hardly seems fair to pick on Maxine Waters but she makes it all so easy it's hard to resist. Although to be honest, I dislike her so much I don't really try.
Seems about right to me – well wrong but accurate.
That's enough for today.
Hope you have a great day and it leads into a great weekend.
This is, as always, an