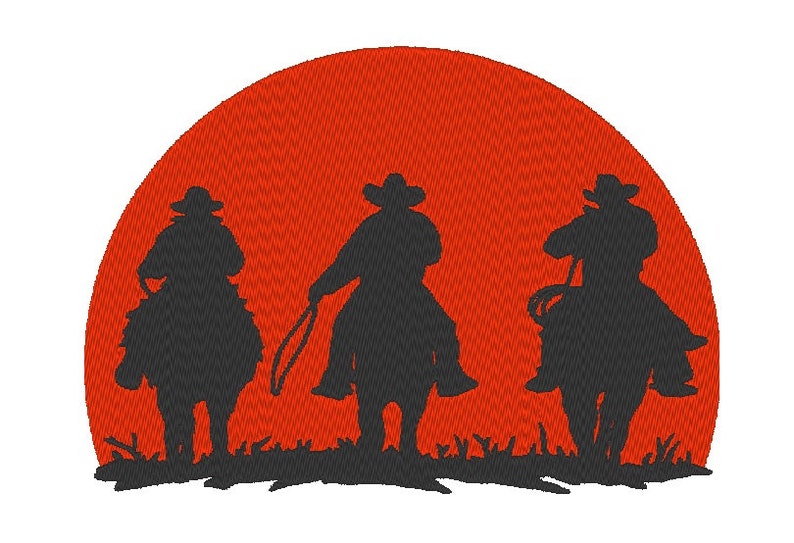 It's Thursday so it's time for some news and opinion articles that I found while I was out wandering. I found some of them thought-provoking and some just interesting. I hope you'll think so too.
There are the usual cartoons and quotes. For me a day without them is just sad.
Today's quotes are from Abraham Lincoln
Here is something any honest person must acknowledge: As America has become more secular, it has become less free.
Individuals can differ as to whether these two facts are correlated, but no honest person can deny they are facts.
It seems to me indisputable that they are correlated. To deny this, one would have to argue that it is merely coincidental that free speech, the greatest of all freedoms, is more seriously threatened than at any time in American history while a smaller-than-ever percentage of Americans believe in G od or regularly attend church.
The United States became the freest country in the world, the sweet land of liberty, the recipient of the Statue of Liberty, the country whose flag freedom fighters around the world have often waved. This freedom was rooted in the deeply religious nature of its founding ideals. America was founded by G od -centered individuals to be a G od -centered country. The claims that America's founders were mostly deists and that America was founded to be a G od less secular society are not true.
https://www.jewishworldreview.com/0921/prager092321.php
"You have to do your own growing no matter how tall your grandfather was." ~ Abraham Lincoln
Michael Sandel's "The Tyranny of Merit" doesn't say it, but the pandemic has become the ultimate expression of upper-class America's obsession with meritocracy
By Matt Taibbi
It was impossible to mistake the tone of Joe Biden's announcement of a vaccine mandate last week. It was an angry speech, which started by explaining that "many of us are frustrated with the nearly 80 million Americans who are still not vaccinated," and went on to announce that "our patience is wearing thin," and "your refusal has cost all of us." Biden, not normally one for oratorial effects, even conveyed a sense of barely contained rage by muttering, "Get vaccinated!" as he walked off the stage.
"Enjoying the angry Dad vibes from this Biden speech," came the cheerful comment of former Justice Department spokesman and MSNBC analyst Matthew Miller:
Who'd attracted Biden's anger — the unvaccinated — was clear. The why was more confusing. The president decried how "the unvaccinated overcrowd our hospitals… leaving no room for someone with a heart attack or pancreatitis or cancer," a legitimate enough point. But after reassuring those who'd "done their part" that just "one out of every 160,000 fully vaccinated Americans was hospitalized" this summer, Biden nonetheless explained that "a distinct minority of Americans" is "causing unvaccinated people to die." He added: "We're going to protect the vaccinated from unvaccinated co-workers."
As many noted, the statements were contradictory. If the vaccine really is that effective, the overwhelming consequences of of any failure to get vaccinated will be borne by the unvaccinated themselves. But Biden's speech was as much about directing anger as policy.
https://taibbi.substack.com/p/does-america-hate-the-poorly-educated-bab
"You cannot help people permanently by doing for them, what they could and should do for themselves." ~ Abraham Lincoln
By Robin M. Itzler
In November 2008, I was devastated that Barack Hussein Obama was elected president, but reluctantly accepted his win, believing Americans were so overly focused on electing our nation's first biracial president that they blissfully ignored his radical lineage.
Then I patiently waited until 2012.
Surely after four years of the left-leaning Obama administration, Americans who valued freedom would realize their mistake and send the radical community organizer back to Chicago (or Martha's Vineyard). At the very least, my fellow Jews would put space between Obama and their ballot just as Obama tried to put space between the United States and Israel. But contrary to Dick Morris' nightly proclamations on Fox News, Obama handily won re-election.
By Inauguration Day 2013, I had two choices: slit my wrists or get active. I decided to join a Republican organization and a few weeks later attended my first meeting.
When I told my mother, who was born on the cusp of the Great Depression, that I was now a member of a Republican club, she was devastated. Years before, she and my father grudgingly accepted that my husband and I "converted" to being Republican but becoming active in Republican politics seemed to be going too far.
For my Jewish parents who came of age during World War II, there were only two political parties: Democrat or Democrat. Perplexed, mom asked, "Why did you join a Christian organization?"
That's how she, and many Jews today, view the Republican Party. Based on my personal experiences, maybe mom was right.
https://www.americanthinker.com/articles/2021/09/jews_must_shake_off_their_prejudice_towards_the_republican_party.html
"That some achieve great success, is proof to all that others can achieve it as well." ~ Abraham Lincoln
By Ari Lieberman
Other states contemplating similar moves following ice cream maker's embrace of anti-Semitic ideology.
In July, the board of ice cream maker Ben & Jerry's announced that it would stop selling its brand in what it termed the "Occupied Palestinian Territory," when its agreement with its Israeli licensee expires next year. Ben & Jerry's is owned by Unilever but maintains an independent board.
While Israel never formally annexed the West Bank, it did annex East Jerusalem shortly after the Six-Day War. In its statement, Ben & Jerry's did not elaborate whether its boycott included East Jerusalem. Either way, Ben & Jerry's decision means that its Israeli licensee will no longer be able to sell Ben & Jerry's because Israeli law prohibits discrimination against Israeli citizens based on geographical location.
The Boycott, Divestment and Sanctions ideology – more commonly referred to as BDS – is one that is anti-Semitic to its core and is premised on the destruction of Israel from the "River to the Sea." A common refrain at BDS rallies is "from the River to the Sea, Palestine will be free." "River" refers to the Jordan River on Israel's eastern border and "Sea" refers to the Mediterranean on Israel's west coast.
Ben & Jerry's full-throated embrace of this anti-Semitic ideology instantly caused a whirlwind of financial and public relations headaches for its parent company, Unilever. On September 7, Arizona's Treasurer Kimberly Yee announced that Arizona would divest itself of all Arizona Treasury funds from Ben & Jerry's and Unilever for violating Arizona law by boycotting Israel.
https://www.frontpagemag.com/fpm/2021/09/az-nj-become-first-states-divest-ben-jerrys-ari-lieberman/
"The best way to predict the future is to create it." ~ Abraham Lincoln
By Victor Davis Hanson
Deterrence is the ancient ability to scare somebody off from hurting you, your friends or your interests — without a major war.
Desire peace? Then be prepared for war. Or so the Romans believed.
It's an easily understood concept in the abstract. But deterrence still remains a mystical quality in the concrete since it is only acquired with difficulty and yet easily forfeited.
The tired democracies of the 1930s learned that lesson when they kept acquiescing to Hitler's serial aggressions.
Hitler's Germany foolishly later attacked a far stronger Soviet Union in 1941, given Moscow's lost deterrence after its lackluster performances in Poland and Finland, its pact with the Nazis, and its recent purges of its own officer corps.
Deterrence is omnipresent and also applies well beyond matters of war and peace. The current crime wave of murder and violent assault in our major cities is the wage of loud efforts to defund the police and contextualize crimes as somehow society's rather than the criminal's fault.
https://pjmedia.com/victordavishanson/2021/09/23/civilization-requires-deterrence-n1480751
"It often requires more courage to dare to do right than to fear to do wrong." ~ Abraham Lincoln
Thought for the day:
Progress is impossible without change, and those who cannot change their minds cannot change anything. ~George Bernard Shaw
Here's hoping that your day is everything you want it to be.
🧵 This Is An Open Thread 🧵