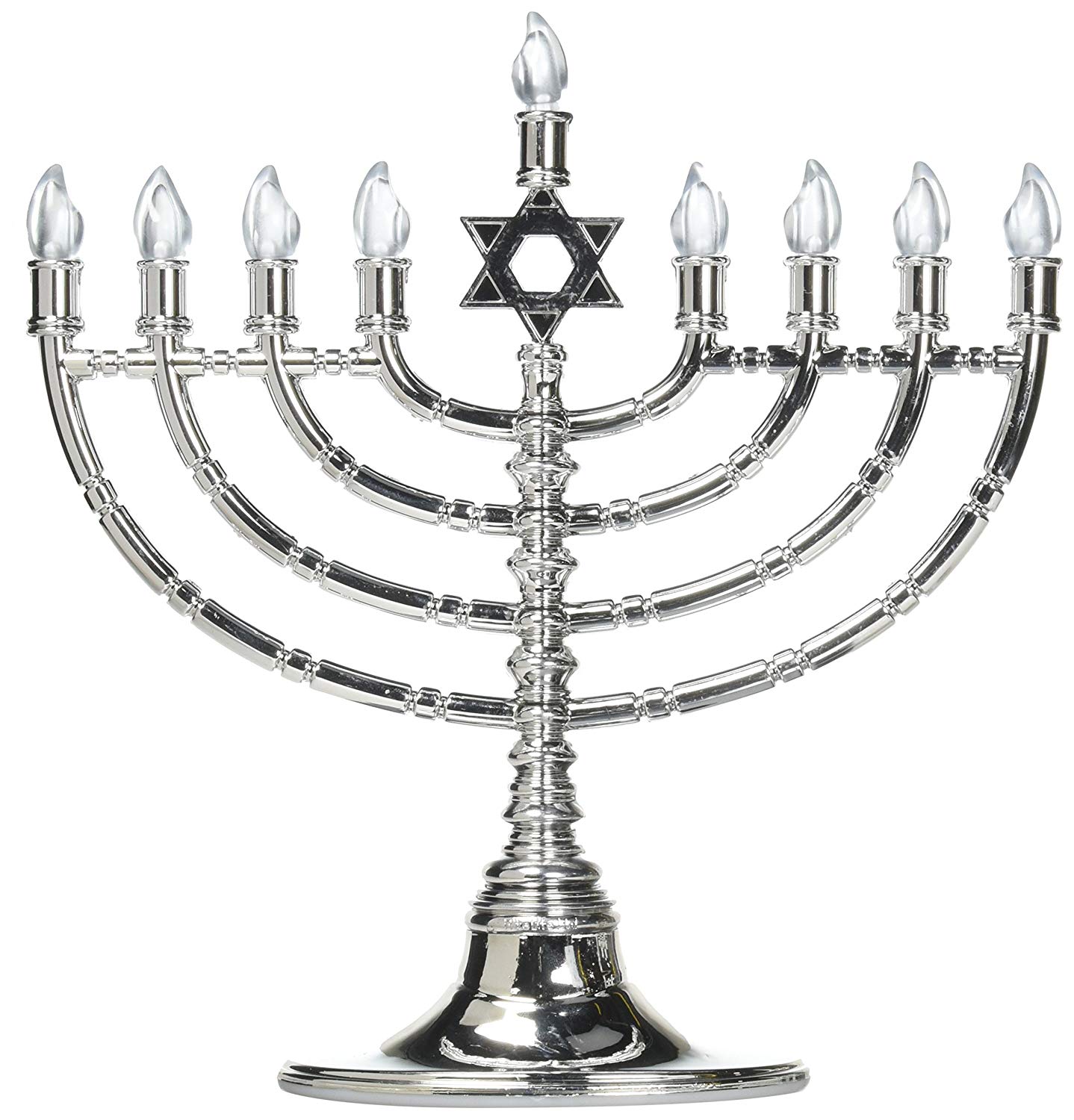 This Hanukkah brings some disconcerting news. That would be the continuing rise of anti-Semitism on the Left. Now, this is a topic I have written about before since anti-Semitism and pro-Terrorist Palestine seems to be the cool thing on college campuses.
But it's getting worse. Jewish leaders are increasingly concerned about what they are seeing. From the Washington Times:
The recent spate of hate directed at Jewish people includes people asked to leave public events for looking "visibly Jewish," sharp anti-Israel stances in Congress and descendants of the Holocaust being accused of supporting genocide.

There has been "a slow but steady, unmistakable rise of antisemitism among progressive groups," Jonathan A. Greenblatt, CEO and national director of the Anti-Defamation League of B'nai B'rith, recently wrote in an op-ed in The Washington Post.

He felt compelled to write the article after a liberal environmental group refused to participate in a voting rights rally because Jewish groups were going to be there.

The antisemitism, say Mr. Greenblatt and others, also manifests itself in incendiary language comparing Israel's treatment of Palestinians to genocide, a sensitive accusation for those whose ancestors were killed in the Holocaust. 

"Antisemitism seems to be something the groups on polar opposite ends, the far right and the far left, can seem to agree on," said Alyza D. Lewin, president of the Louis D. Brandeis Center for Human Rights Under Law, a civil rights organization. 

Of particular concern, said Ms. Lewin, is a rise in antisemitic incidents involving left-wing groups on college campuses. 
You may not be hearing about these attacks and incidences, but they are definitely happening, more and more. Just last month, Jewish students at Indiana University reported several different events:
Jewish institutions around campus alerted IU President Pamela Whitten about an increase in antisemitic incidents since the beginning of the Jewish New Year last month.

Jacob Bohrer, Jewish fraternity Alpha Epsilon Pi president, notified President Whitten about a Jewish student's mezuzah being torn from her dorm room door at the McNutt Quad Sept. 24. The student's mezuzah was torn down again days later.

"We put mezuzahs on our doors, which is a very old, common custom," Bohrer said. "You're supposed to touch the mezuzah every time you walk in or out of your room."

Bohrer said a mezuzah is a scroll that Jewish people affix to their doors as a symbol of God's presence.

[…]

Bohrer said a number of other antisemitic incidents have occurred during his time on campus. During his freshman year, he said two members of his fraternity were involved in a fight because they were Jewish. […] (Click here to read the rest.)
Just to give you an idea what Jewish students are facing, and this is just one university. You can find numerous examples at universities across the United States.
Back to the Washington Times piece about the rise in anti-Semitism and who is perpetrating it. Hint: it's not people on the right:
Jewish diners sitting outside a sushi restaurant in Los Angeles were recently pelted with bottles and taunts from passing cars. People waved Palestinian flags and threw bottles at the Jewish diners. A man on a megaphone yelled that Israelis had "killed women" and "should be ashamed of themselves," according to the Los Angeles Times. 

The Anti-Defamation League has documented a surge in antisemitic incidents after the escalation of violence between Israel and Hamas in May. The hate crimes included physical attacks and swastika graffiti.

"And none of the perpetrators were wearing MAGA hats," Mr. Greenblatt noted.

[…]

Another recent example of antisemitism on the left was the Washington chapter of Sunrise, a liberal environmentalist group that refused to participate in a voting rights rally in front of the White House "due to the participation of a number of Zionist organizations."

Sunrise said the Jewish groups are "all in alignment with or in support of Zionism and the state of Israel." […] (Click here to read the rest.)
Meanwhile, in Beverly Hills, CA, flyers claiming that JEWS are behind COVID-19 were being distributed just in time for Hanukkah. That's some reach, huh? So Jews are controlling the Wuhan Lab?? Yeah. Sure.
One thing is clear, anti-Semitism is on the rise, from college campuses to attacks on Orthodox Jews in NYC, and more. It is beyond disturbing, that is for sure. Why Jews are seen as an acceptable group to hate and target on college campuses, in Congress by far-Leftist Democrats, and in Democrat-run cities like NYC is beyond me, but it is happening. 
Meanwhile, in Pennsylvania, the Democrat Governor, Tom Wolf, is showcasing the hospital in Pittsburgh about which I have written before. That would be the hospital where the most abhorrent, Mengele-worthy fetus organ use and sales, paid for with YOUR TAX DOLLARS, have been occurring. The Governor is having the PA the Department of Human Services team up with Pittsburgh Medical Center on – get this – MATERNAL HEALTH. I am not kidding you. From Ryan Navarro at The Federalist:
I left UPMC in April after reading about a taxpayer-funded study published last year in which the scalps of second-trimester babies obtained through elective and medically indicated abortions at Magee were attached to mice and rats by researchers at the University of Pittsburgh (Pitt).

Prior to my departure, I submitted a report to the UPMC Compliance Helpline regarding Dr. Beatrice Chen, who oversees abortions at Magee and Planned Parenthood of Western Pennsylvania (PPWP) while also serving as a vice chair on Pitt's Institutional Review Board (IRB) that approves fetal experimentation projects. Chen's three leadership positions beg the question of whether PPWP refers pregnant women to Magee to meet fetal tissue demands.

[…]

Creinin displayed unethical behavior during his time at the hospital, according to a warning letter from the U.S. Department of Health and Human Services. Government officials found "objectionable conditions" during a 2002 Food and Drug Administration inspection that included failure to meet the requirements for obtaining and documenting the informed consent of participants during the study of a contraceptive device.

Magee representatives have been unwilling to publicly discuss the process for obtaining consent from pregnant women who donate fetal tissue. This has led to concerns about how much information women who agree to donate are given when they sign over their babies for research.

Concerns about the abortion procedures at Magee were heightened following the August release of a 2015 grant application sent from the University of Pittsburgh to the National Institutes of Health. The application boasted about Pitt's ability to keep to a minimum the time between collection of the fetal tissue and cooling it for storage to ensure "the highest quality biological specimens." The proposal also discussed racial targets in which the university's goal was to have 50 percent of aborted babies representing non-white groups. […] (Click here to read the rest.)
You can see why this is so mind boggling. And abhorrent.
I simply cannot get my mind around what has happened to the Democrat Party. It embraces anti-Semitism and grotesque experimentation that mirrors the Holocaust. What. The. HELL???
That's it for me. This is an Open Thread, so feel free to discuss whatever is on your minds today.