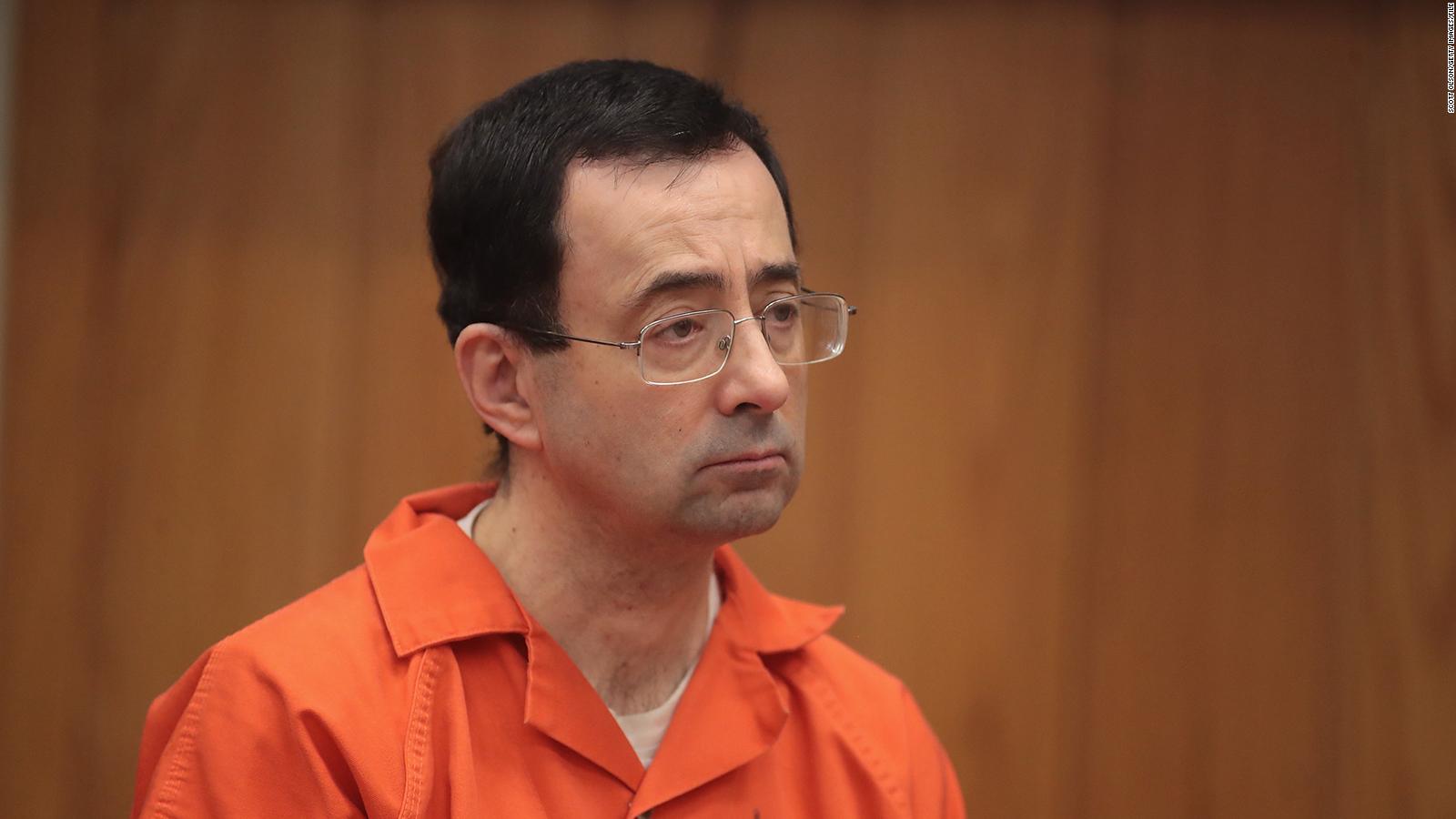 Sometime ago, I wrote about Dr. Larry Nassar, the former doctor for the US Women's Gymnastics team, as well as Michigan's doctor ("The Consequences Of Dragging Their Feet"). In that post, I decried how abysmal was the reaction to numerous girls and young women reporting the sexual abuse by their team doctor. It took literally YEARS for the Powers-That-Be to actually engage and do something about these reports. Dr. Nassar got what he deserved – finally.
But now, we are learning more and more about how very little the authorities did, especially the FBI. I know I have been railing against the FBI a lot recently, but by God, they DESERVE it. Not only have they become a political arm of the DNC, but they have failed REPEATEDLY in stopping terrorist attacks (e.g., Major Nidal Hasan, Tsarnaev Brothers, and the Pulse Nightclub to name a few). They missed the Florida school shooter, Nikolas Cruz.
And on I can go, sadly. Lives were lost because of the FBI's failures. Not only have people died because they failed, but lives have  been inexorably altered because of their massive failures. The number of girls who were sexually assaulted by Nassar because the FBI failed to act is staggering. From The Federalist:
Former USA Gymnastics team doctor Larry Nassar sexually assaulted, abused, and traumatized hundreds of young women. Senior FBI officials knew about the abuse and at first, did little to stop it, according to a new Department of Justice report released Wednesday.

The 119-page document comes after an investigation into the FBI's handling of allegations of sexual abuse against Nassar, who has since been sentenced to at least 300 years in prison for his crimes.

"The DOJ Office of the Inspector General (OIG) found that senior officials in the FBI Indianapolis Field Office failed to respond to allegations of sexual abuse of athletes by former USA Gymnastics physician Lawrence Gerard Nassar with the urgency that the allegations required," concluded a press release accompanying the report. "We also found that the FBI Indianapolis Field Office made fundamental errors when it did respond to the allegations, failed to notify the appropriate FBI field office (the Lansing Resident Agency) or state or local authorities of the allegations, and failed to take other steps to mitigate the ongoing threat posed by Nassar."

In a meeting with the FBI, (USA Gymnastics President Stephen) Penny provided the names and contact information of three gymnasts, all minors, who had been sexually assaulted. Penny even "provided the FBI with a thumb drive containing PowerPoint slides and videos that Nassar had provided to USA Gymnastics of Nassar performing his purported medical technique on athletes," according to the report.
That is just outrageous. They were given LOADS of information – LOADS of it – on Nassar. And their response? Bupkus.
As this article highlights, it wasn't until OTHER law enforcement offices were contacted that the FBI finally decided to get off its collective duff and DO something about these girls and young women:
In August 2016, a gymnast who accused Nassar of assaulting her when she was 16 notified the Michigan State University Police Department. The Indianapolis Star ran a story on past allegations against Nassar and soon, the MSUPD was flooded with reports of more allegations. In September 2016, the MSUPD finally obtained a search warrant and infamously found Nassar's child pornography stash at his residence.

Only after that did the FBI's Lansing Resident Agency open its Nassar investigation in October 2016.  Neither branch in Indianapolis or Los Angeles had alerted the Lansing agency, despite the fact that Nassar worked (and found many of his victims) in Lansing.

In the time it took the FBI to conduct a proper investigation — from July 2015 to September 2016 — Nassar sexually assaulted over 70 young athletes. Three of Nassar's sexual assault convictions stemmed from abuse that took place at children's gymnastics club Twistars, over 100 sexual assault allegations came out of Nassar's time at MSU and at least three students said they were assaulted in the Holt athletic building.  […] (Click here to read the rest.)
"(O)ver 70 young athletes" – SEVENTY. God only knows why the FBI refused to investigate this predator, but there is no excuse for it. Not even close. There is no justification whatsoever to forgive the FBI for failing to do its duty, thus putting more and more girls/young women in this predator's sights. It is beyond reprehensible.
I hope they sue the absolute BEJEEZUS out of the FBI given this IG report. That should be all the ammunition they need to go after them in a massive fashion.
These continued failures by the FBI, and their political/ideological targeting of Americans who don't support the same views as the Marxist Left, raise a whole lot of questions. Not the least of which is: why are people staying IN the FBI? It is exactly that question that Kurt Schlichter asks in his recent piece, "Are There Any Good Apples?" in Townhall:
With the latest revelation of massive FBI incompetence/corruption – turns out the G-men ended up not just screwing up the gymnastics pervert case but lying about it under oath – you have to wonder something. We keep getting told that the rank-and-file are A-OK, that it's just a few bad apples up on the top floor who are framing people, botching investigations, not stopping mass killers, urging intrafamilial narcing, and busting LEGO insurrectionists. Fine, great, dandy.

So, where are all the good apples?

Who quit in protest?

Who resigned and went public?

Who said "No?"

If I was more technically savvy, this is where I would insert a GIF of a tumbleweed blowin' across the range.

Your oath or your pension is the choice, and the pension seems to prevails almost every single time. Not always – here a Space Force light colonel sacrifices his command to tell the truth, there a teacher gets fired for refusing to indoctrinate his students. But it's an anomaly, like we were told the bad apples are an anomaly. Abandon your delusion that the good apples shall soon rise up and put things right. Have you seen a tsunami of right-putting? […] (Click here to read the rest.)
No. No I have NOT seen a "tsunami of right-putting" by FBI agents, CIA agents, NSA agents (just ask Tucker Carlson about what the NSA did to him), military officials, et. al. Nope.
With the exception of police officers retiring en masse in cities across this land because they are the target, I have not seen those in the intelligence field resigning out of disgust at what their agencies have become. That means they tacitly support the actions, or lack thereof when it comes to gymnasts, of their agencies. If they didn't, they would be whistleblowers and resign.
Our intelligence agencies seem beyond repair at this point.But one need only look at the NUMEROUS examples of failures by the FBI (and others) to stop terrorists, mass murderers, and predators, as well as the massive politicization as demonstrated by James Comey, James Clapper, and John Brennan to see how bad off we are.
That's gotta change. And those in these agencies need to stand the hell up already.
This is an Open Thread.